Haring Laboratories is a Clean Tech Company.
Looking to be emission compliant, Cleaner smoother running engines,
Better fuel economy.
You have come to the right place!!
On Demand Hydrogen systems.
We design, build and implement various sizes and output of
Advanced on demand hydrogen systems, for a wide range of industries.
Easily Retrofitted to any engine, whether it's in a ship, generator, pump, trucks or heavy equipment.
No hydrogen storage needed.
Industrial and Commercial applications.
Our systems can be scaled to meet even the largest of engines needs
built out of high grade stainless steel and high quality electronics, all manufactured here in the U.S.
We have Redundant systems for mission critical applications,
2 control boards paired, multiple generators, multiple control screens.
All systems are designed and built in the USA.
All of our systems parts, from the stainless steel generators, to the electronic control boards
they all are designed, manufactured, assembled and tested at our facilities here in the U.S.
We use only the best materials and manufacturing processes.
We ship Globally.
Please contact us regarding obtaining a License agreement, Patents both Domestic and Foreign.
Did You Know.   typical engines only use 30 – 40% of the fuel in the tank  to actually do the work, all the rest of the fuel is lost as heat and emissions.
We can fix this problem.
Welcome to Haring Laboratories Inc.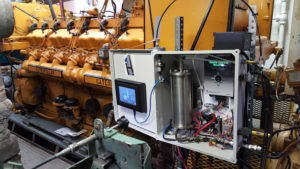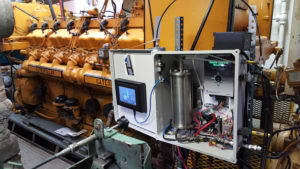 The Systems are used in these major markets:
Diesel and Gasoline engines that need to meet tier 3 and 4 emission compliance.
Meet the 2030 EU emission standards
Industrial Machines
Ships
KV Generators
Pumps
Semi Trucks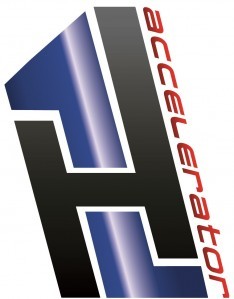 Oil and Gas
Commercial Fleets
Heavy Equipment
Trains
Military Applications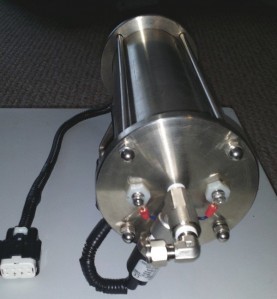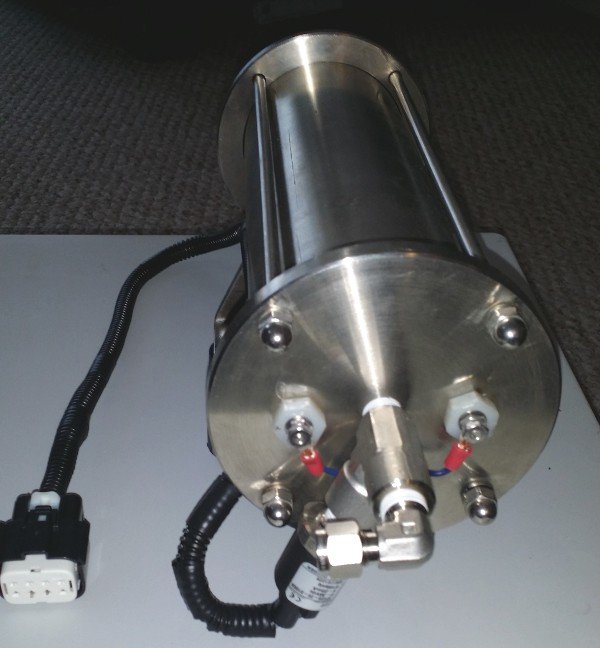 So what do you get:
Emission Compliance all the time.
Tax deductible.
Typically 10%+ fuel savings.
Possible tax credits depending on industry.
Making or Saving money from day One.
For Ships, Fracking engines or equipment using large engines,  our large redundant systems get the job done, in much the same way as our smaller semi systems do. The money savings with our systems as compared to other alternatives for engines, Is a much more economical, longer lasting and a better maintenance solution.
Don't replace your engines, Retrofit them quickly and easily with our system. Before you stick reformers or cats on them contact us.
Haring Laboratories Inc. is a Tech Company that designs, develops and commercializes cutting-edge engine efficiency and emission reduction products for a broad range of industries running engines that use diesel, biofuel, kerosene, petrol, trash fuels, and even natural gas. Haring Laboratories' management team has more than 80 years of developing mission critical technology, and the system can easily and quickly be retrofitted to any engine, making those engines qualify for the 2030 EU emission standards.
Haring Laboratories has developed proprietary technology that includes reducing emissions by 40% – 80% depending upon the initial setup of the engine, reducing fuel consumption by at least 10% depending upon the initial setup of the engine and allowing for engines to run cooler by 1-2 degrees.
The company's mission is to make carbon-burning engines highly efficient in the utilization of their fuel, thus creating better fuel economy, lower emissions and cleaner running engines.
Here you will find  various sized and configurable hydrogen systems. We design on demand hydrogen generator systems, commercial grade hydrogen systems, the electronic control boards for monitoring and managing the hydrogen systems along with engine monitoring, management and data collection. We also specialize in redundant hydrogen systems for mission critical applications, where emission fines can be a big problem. Our electronics and generators can be paired together in a load balancing configuration, or a secondary backup system that automatically comes on when it senses failure from the primary system. Along with the hydrogen systems and controls, we have added expanded features to further enhance your system, such as phone apps for remote controlling your hydrogen system, engine or multiple systems.  You can  add wifi, cell and gps modules to the hydrogen systems for data logging, locate your system where ever it is, view, monitor and manage all your engines and hydrogen systems globally.
These were developed to reduce the emission problem from engines that use carbon based fuels.
You can register
on our website or follow us on RSS
Summary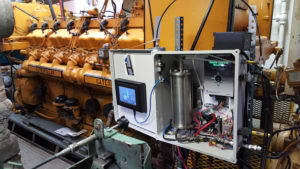 Service Type
Manufacturer of On-Demand Hydrogen Systems for emission reduction and compliance ( Keep you engine )
Provider Name
Haring Laboratories Inc.
,
5237 Citrus Blvd
,
River Rigge
,
Loisiana
-
70123
,
Telephone No.504-253-1854
Area
Description
Haring Labs manufactures various size, scale-able , first class, on-demand hydrogen system for emission compliance, added fuel saving benefits and just a better, cooler, cleaner running engine !