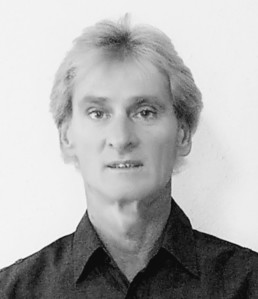 Christopher Haring
Founder, Engineer
Christopher Haring has a background and Degrees in Electronic Engineering from ATES technical school and Kent State University, he was additionally trained in Networking, and Web design and holding multi certifications in advanced network design and implementation and advanced web design from the New Horizons Schools, both in the US and London UK.
Christopher is a Certified Novel Administrator and Certified Novel Engineer.
Mr. Haring has experience with the Novel platforms, Mixed server environments, Wireless technology, Multi Vendor Radios and supporting equipment, Antenna Arrays and a wide variety of wireless products along with the Cisco 2620 Routers and other Cisco products.
Christopher also was a Certified Diesel Mechanic and has experience with various types of combustion engines and engine management systems.
Christopher owned and operated maintenance and remodeling companies both in the US and UK serving both the public and HRH house holds, requiring high level security checks to work for the Royal House Hold.
In 2007 Mr. Haring founded Haring Labs , The goal being to create after market products that will lead to increased fuel economy, performance and reductions in emissions, bringing older engines into compliance with the 2030 global initiative for fuel and economy standards.
John Fagerlund
Head Engineer
Mr. Fagerlund extensive experience in board and system level designs. He has completed
numerous designs that include signal generation and acquisition, embedded processors, Altera
and Xilinx FPGAs and proprietary ASICS. The following is a summary contract design services:
1. Designed and developed intercom system used in Fire Truck applications. It provides
multi-station crew communication, interface with onboard UHF radios, cellular phones,
auxiliary audio and public address systems. Designed for robustness and durability
required in a public safety applications. Also designed and built an interim solution
while bridging customer to final product. It is currently in use with LA County Fire in
Southern California.
2. System on a Chip (SoS) development platform for microwave transceiver application.
Board design comprises a Virtex-7 VX485T FPGA for Verilog development, dual gigE
interface, ARM9 processor, new wireless-link Synchronous Ethernet design, multiplesignal
baseband and passband channels, and multi-level power supply.
3. Gamma ray spectrometer follow-on system design (see #6) for demonstration with
linear accelerator at Moffett Field. Updated original design, designed new 13-slot
backplane and Gate Timing Interface (GTI) card. Electrical and mechanical design of a
134 Channel system comprising 3-Elma 13-slot chassis, 300Watt Vicor power supplies,
new backplanes and new GTI cards.
4. DSL booster board-level hardware design for a system to remove interfering noise from
DSL signal line and regeneration. Board design included multiple 16-bit ADC and DAC
mixed signal front end, Virtex 6 SX315 FPGA, power multi-voltage power supply and DSP
processor interface.
5. Active Probe, High-Precision Packet Timestamp concept system. Used for monitoring
packet-based leased line throughput and latency. Cavium network processor based
system with Spartan 6 SLX16 for IEEE 1588 PTP application, and ARM Cortex MCU for
control and configuration. Electrical and mechanical design including chassis.
6. Gamma ray spectrometer to detect nuclear material loaded in cargo containers using
500 Msamples/sec, 12-bit ADCs interfaced with Cyclone III FPGAs. Produced signoff
quality hardware in 15 weeks that passed government review. Successful completion
and demonstration lead to award of $5M follow-on contract for next proof of concept
phase.
Richard Sanders
Vise President
Thomas Keaty
Patent Attorney
New Orleans, Louisiana:
One Canal Place
365 Canal Street, Suite 2410
New Orleans, Louisiana 70130
Office: (504) 524-2100
Fax: (504) 524-2105
Your Content Goes Here
Your Content Goes Here
Your Content Goes Here
Your Content Goes Here
Your Content Goes Here
Your Content Goes Here