Our control boards were born out of necessity.
We required a controller that can properly monitor and manage specific needs of the hydrogen system in real time and fast, along with monitoring and managing the engines that the hydrogen systems are on.
This required a very specific, unique and precise controller that is not available on the  market. The control boards also had to be feature rich, offering ,gps, data logging, remote management and control via cell, wifi , Bluetooth, color touchscreens, web browsers or phone app.
the control board also has engine management, OBDII, remote sensors, expandable memory and redundancy along with built in safety features and alarms.
So as you can see these are very special and robust electronics designed and made by us here in the USA.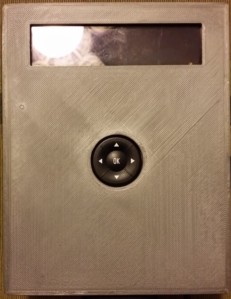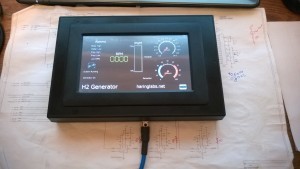 Multi Micro Controller
Features:
Programmable Hydrogen Control System
What does this mean??
In order to operate a fully commercial system that actually produces the desired results, a lot of functions need to happen, not withstanding the robustness and high efficiency of the hydrogen generator. the electronics must a;so meet the highest global standards,The features used to control the hydrogen system are:
Generator pressure control.
Hydrogen injector control.
Temperature monitoring and reporting.
Power management.
Unlimited hydrogen settings threw the engines power range, via touch screen in cab monitor.
Engine monitoring via touch screen in cab monitor, monitors engine PID's.
Generator purge on shut down.
Hydrogen supply line leak detection.
Auto generator refill.
Water reservoir level indicator.
Crash detection, shuts unit off if in accident.
Plug in OBDII connector to monitor engine functions
Plug in cables in the case of no OBDII port, RPM sensor, Vacuum sensor, Ignition sensor
RPM sensor connects either to spark plug cable or injector wire
Programmable Nitrous Control System
What does this mean??
The control system can also be used to control the injector for nitrous oxide, utilizing the touch screen display, the engine load range can be used to add exact amount of nitrous at a specific load.
** In near future
a distance indicator will be added to deploy nitrous at given distances.
both Nitrous and Hydrogen can be used and controlled individually.
Control hydrogen or Nitrous threw the programmable load ranges along with monitoring engine parameters threw the touch screen display. Allows you to tune the system for optimal hydrogen or Nitrous use.
Additional Plug n Play Modules:
GPS Location positioning / Navigation
With the GPS plug in module locating your vehicle or engine is a breeze, or if you need to know your position on the globe, Great for Trucking companies, Boat owners, Anti theft
with the cellular option you can receive positioning in real time via internet and or phone.
With the cellular plug in module you have connectivity to the internet this allows for vehicle / engine remote monitoring, recording, analysis and control.
Pages and warnings can also be sent to your cell phone
remote software updates can be down loaded to your vehicle in real time quickly.
Safety:
For hydrogen system
System monitors and reports Unit Temp,
Shock sensor in case of collision.
Pressure sensor, monitors and maintains operational unit pressure, depressurizes on engine off.
Hydrogen water fill sensor which activates the water pump to add water to the hydrogen unit via the water refill tank, water level sensor for the water refill tank lets you know water level and time to refill.
With the purchase of an authorization key, the unit can be programmed by you or an engineer to fully customize the system exactly how you like, change operational parameters, GUI's , PID's, monitoring and reporting, GPS maps, connecting to websites or phone apps, the possibilities are endless.
Your Feed Back is Important to us
Because we are always looking to push the boundaries, we would like to hear what additional features or mods we can make to even better our product.
Thank You
Christopher Haring
Founder / President
Haring Laboratories Inc.
Summary
Author Rating





Brand Name
HL Electronic Control Board
Product Name